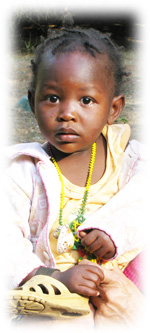 Useful Links
Find here some organisations and individuals that share our concern for children in Ethiopia and other developing countries.
End Of The Road missionaries
is one of the key sponsors of Sokia's House of Rescue.
Pictures of Ethiopia, and in particular the southern area where Jinka is, you will find on the site of
Hanny and Hans
, a Dutch couple living not too far from Jinka, in Arba Minch. See for example some of their pictures of
life in Dimeka
, one of the villages of the Hamer ethnic group where Sokia is active.
---